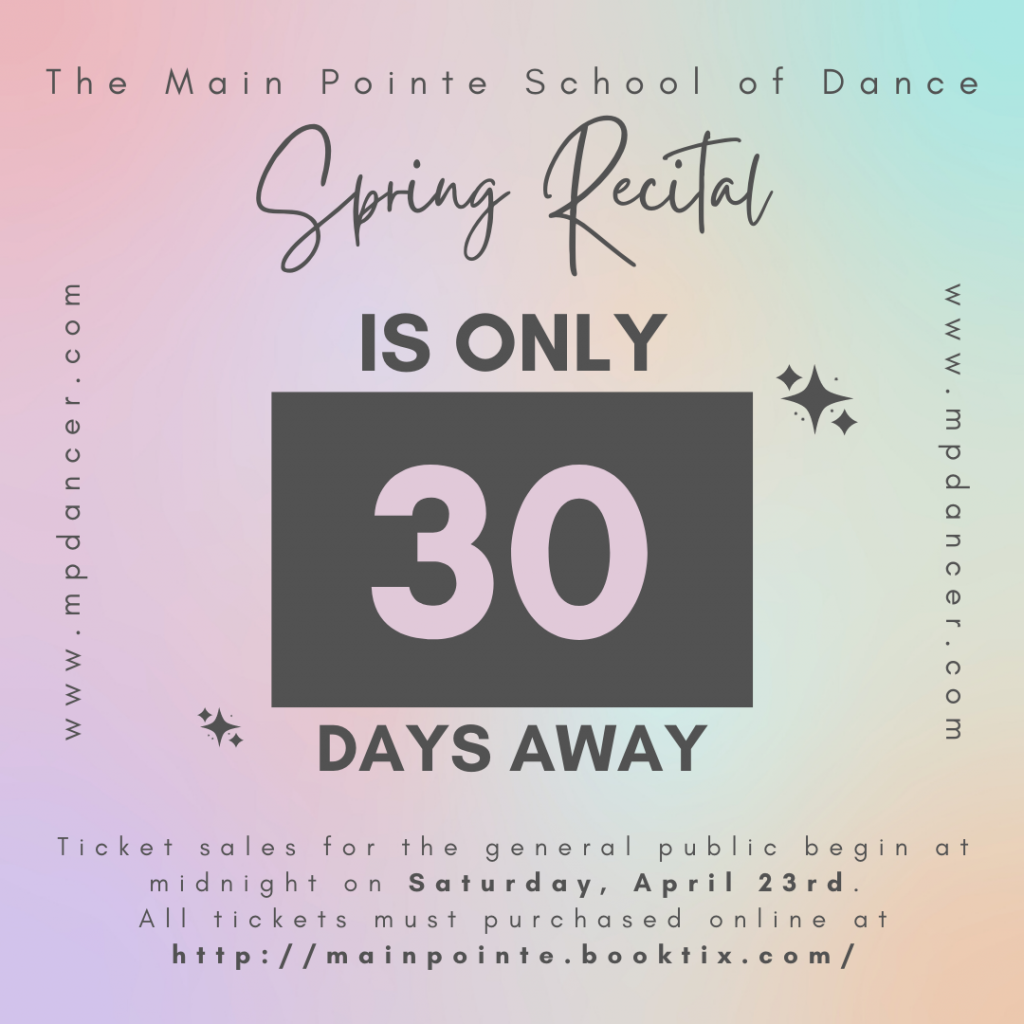 Our recital shows will be held Saturday, May 14th (at 2:00pm & 6:30pm) and Sunday, May 15th (at 1:00pm). Ticket sales will be available to the general public starting at midnight on April 23rd! I have included instructions on how to order tickets below if needed. Make sure to get your tickets, because this is a show you won't want to miss!

All tickets should be purchased online at http://www.mainpointe.booktix.com/.

Hope to see you there!