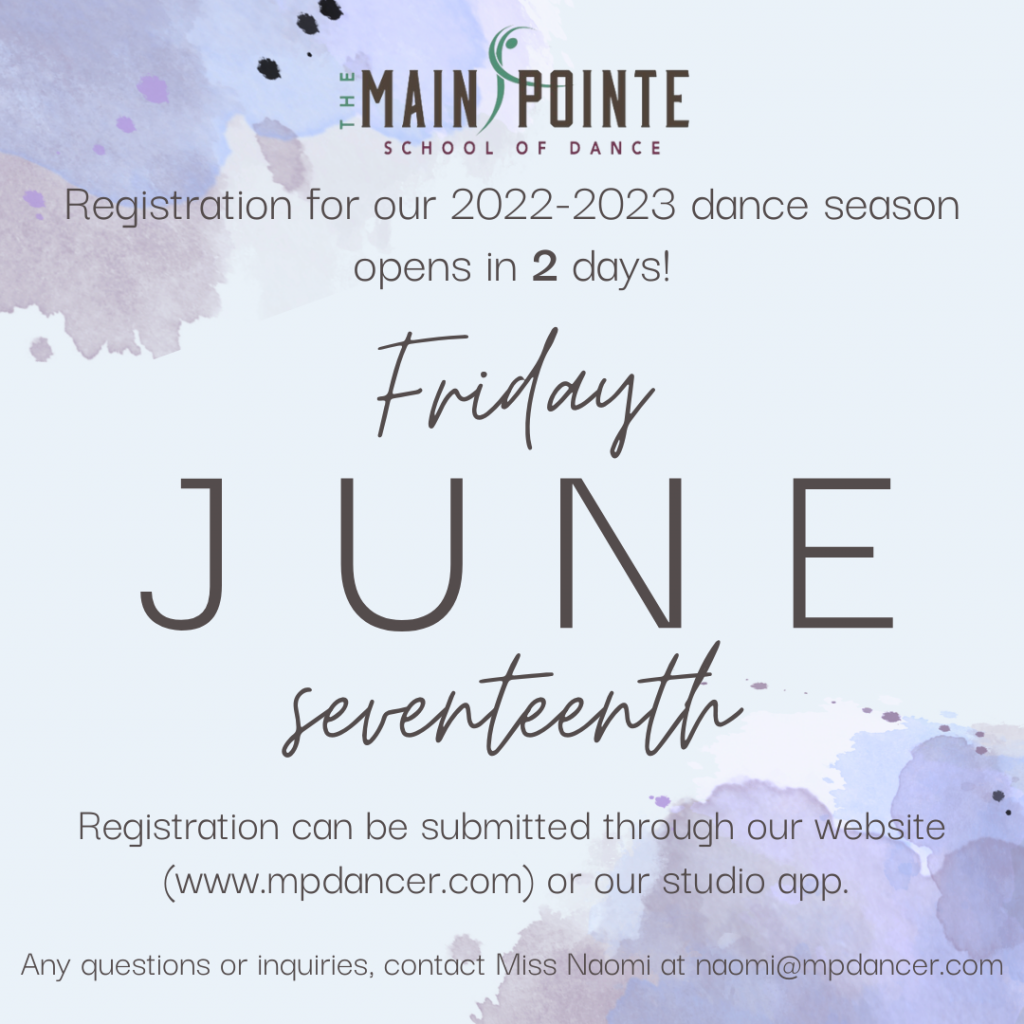 Our 2022-2023 season registration opens THIS FRIDAY (6/17)!
Registration can be placed through our website (www.mpdancer.com) on both our main page and through the 'Our Classes' tab. If you already have an account set up through the studio, you do not have to fill out the complete form again. Instead, either login to our studio app and register, or login and register using your past username and password through a web browser at https://app.jackrabbitclass.com/jr3.0/ParentPortal/Login….
Feel free to reach out to Miss Naomi with any questions!
I cannot wait to reunite in the studio again in only a few short months! 2022-2023 dance season…you better watch out, because we're coming for you!