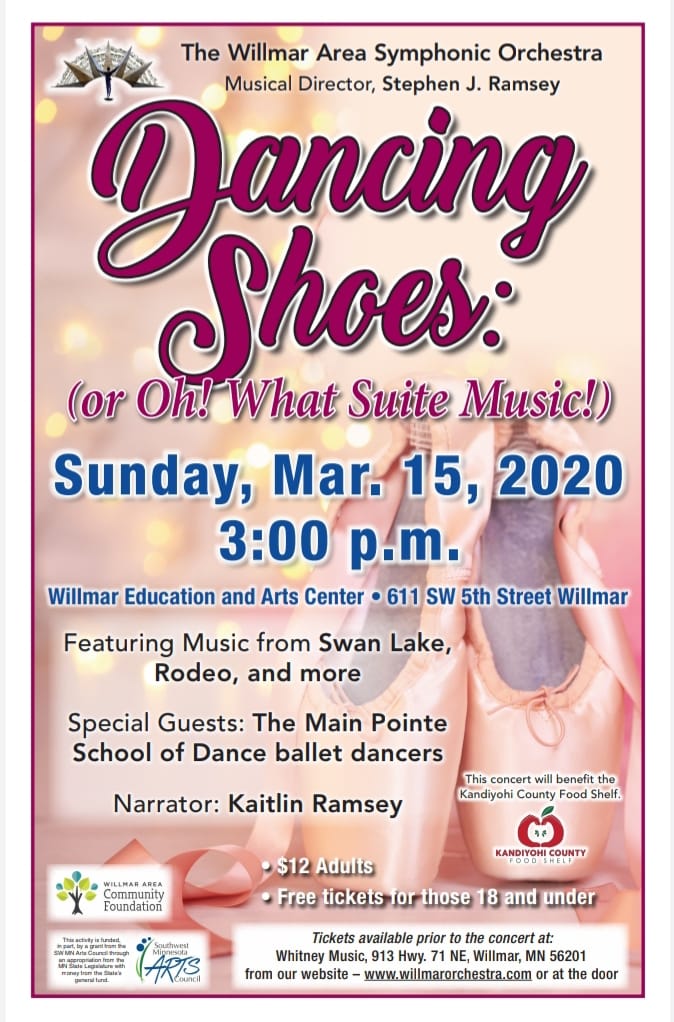 ONCE AGAIN WE HAVE SOME REALLY EXCITING NEWS..

Our studio is collaborating with the Willmar Area Symphonic Orchestra again this season and we are super excited about it! Come and enjoy some music and dancing Sunday, March 15th at the WEAC in Willmar. Concert will begin at 3:00pm!
Our 7th-12th grade dancers will be performing to 6 different pieces from Swan Lake! 🦢 Tickets are on sale now and are available at the following link: http://willmarorchestra.com/index.html (towards the bottom of the page). I promise you won't want to miss it!

Hope to see you there!